ABOUT
Biography
Beyond Expectations Productions was created in 2005 with a bottle of windex and a cleaning cloth. Owner Aloysius Ballard had a vision of providing cutting edge content to clients while cutting their production costs at the same time. The obstacles that stood in his way were primarily financial and to overcome those hurdles, Ballard took a job where his pay would be the equipment he needed to begin his journey in the production industry. A local store in need of someone cleaning the displays and base boards would become the major factor in allowing a concept to grow into reality.
Fast forward to today and Beyond Expectations Productions is now a Digital Production Company who works with small-to-large businesses to grow their personal and professional brands, with creative content. We believe that everyone has a story and it's our job to tell it. BEPS' creative content services will fuel your lead generation and marketing program at a fraction of the price of doing it on your own. As part of your marketing plan, we offer innovative ideas to create simple strategies, and effective content to engage you with practical customers.
We are Ad Agencies' Best Kept Secret, small-to-medium size businesses' best friend, and other production companies' silent partner. Owner Aloysius Ballard holds a B.S. in Digital Cinematography from Full Sail University as well as being certified in Music Production and Technology with Berklee College of Music. Beyond Expectations Productions has landed work with clients such as eOne Entertainment (Destiny's Child Reunion), Sony Music (National Artist Campaign), The Opportunity Institute (Documentary Project), Singing River Hospital Systems (University Content Development), and many more.
Company Info
  3064 Bienville Blvd. Suite C Ocean Springs, MS 39564
  info@beyondexpectationsproductions.com.
Reviews
Aloysius Ballard didn't choose his company's name randomly, it truly represents the dedication they give to the quality of their work. It's always a pleasure working with BEPS, although it's not work, we have fun doing it and the outcome is always SPECTACULAR!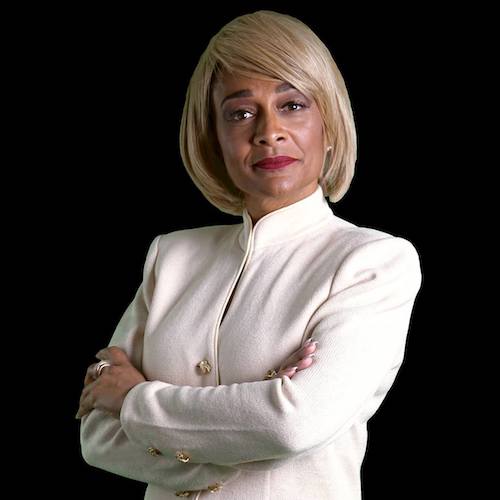 Creative meets professional meets CLUTCH! I love the BEPS team. They deliver "beyond expectations" every time.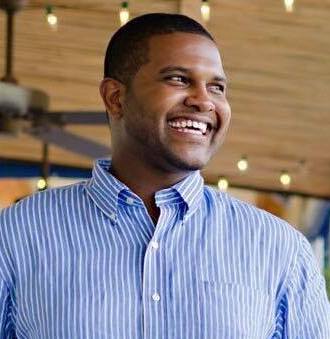 I've never seen anything short of big budget quality work come from this local company. I doubt any client could deny they received a product worth a minimum of 5 to 10 times the amount they should have paid.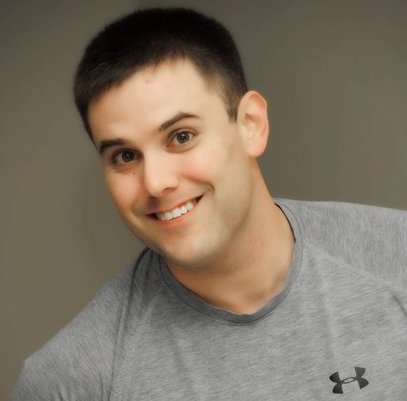 CONTACT
Success is more than a one man job.
It's time you had a team to assist your creative and marketing needs.
SPECIAL OFFERS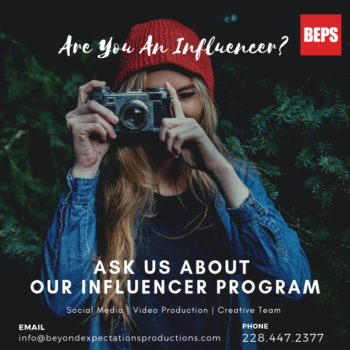 78% of marketers say their most effective SEO strategy has been creating more relevant content 
43% of people want to see more video content from marketers. 
73% of marketers said they'd create more video content if there were no obstacles like time, resources, and budget. 
As these stats show, while there are a few caveats (keep it short, no autoplay,) most users are more than happy to be marketed to via video, but many marketers don't feel they have the time or budget to create the content their audience craves.
That's where Beyond Expectations Productions can help! With BEPS, it's fast, simple, and easy to create professional-quality videos for all your marketing needs — from ads, to explainer videos, and more. Contact the team today to get started and caught up!
BLOG
Pastor Carlton McCarter needed a brand development package for his presence online, so we are happy to announce his new website www.cgmccarter.com   Pastor Carlton G. McCarter currently serves as Senior Pastor of Victory International Christian Center (Ocean Springs, MS) and New Morning Star Church of Christ (Rocky Mount, NC) along with his wife Marilyn E. McCarter. Pastor McCarter's sole […]
Work Post: Artist: FreeWill Creative Director and Team: Aloysius "Lo" Ballard and Beyond Expectations Productions Project: Just Like You (New Single Release) FreeWill is not just a pen name for the artist, the name itself embarks the journey of where he would like to take listeners. In Luke 9:23 it reads"Then He said to them […]
Meet Lamarcus, an 11-year-old boy from Mississippi. Advocates from Sunflower County Parents and Students United, Southern Echo, and Partners for Each and Every Child, a project of the Opportunity Institute, stand united to support communities as they engage in schools around ESSA. Follow this story to find out more about one place this work is […]